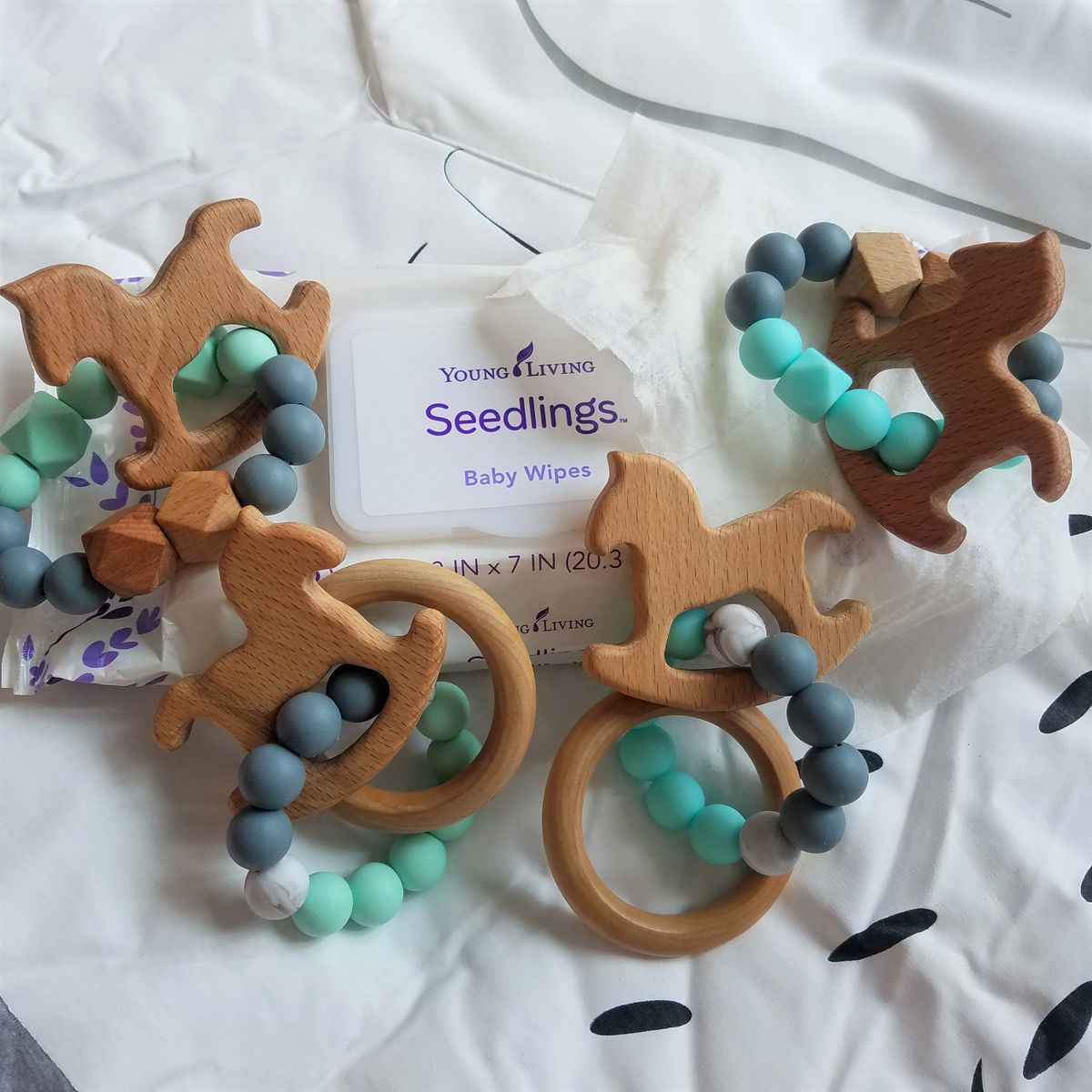 How to clean baby teether to keep clean for baby to do training and gum soothing?
No matter what type of teethers you are using at home, there are a few ways to clean the teether.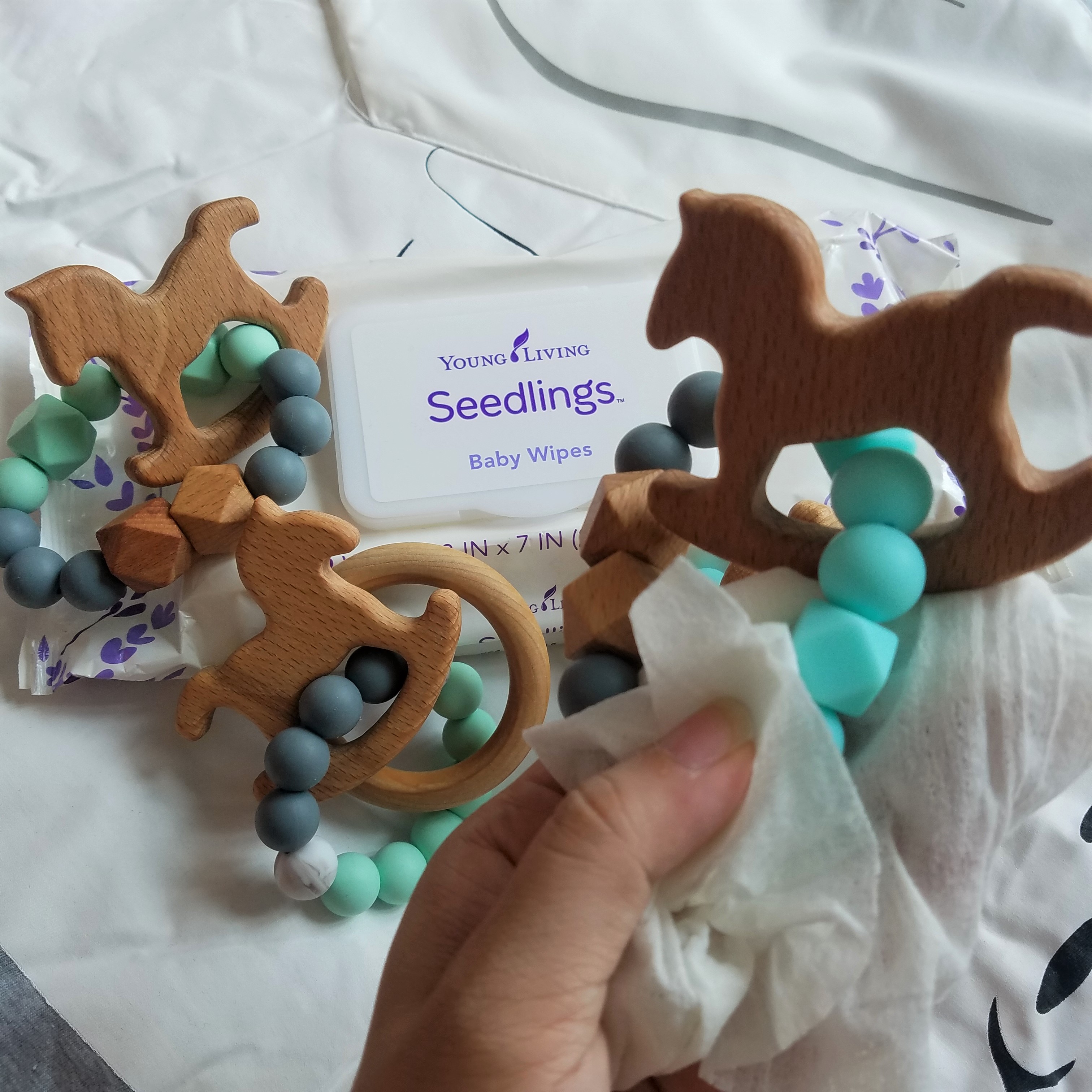 1) It's easy and simple to clean teethers with Seedlings Baby Wipes wherever you are, most importantly it is safe and chemical free wipes!
Key ingredients for Seedlings Baby Wipes: Apple fruits extract, Soapberry fruit extract, Marigold flower extract, Calendula extract, Lavender essential oil, Ylang Ylang essential oil & Aloe.
2) Clean the teether in a bowl of water with a drop of Thieves essential oil. After cleaning place it at a ventilation place until completely dry.
Especially for Zaturee's or other brand of Wooden Teether, solid beech wood teether are naturally anti bacteria material, bare in mind that after cleaning it, it needs to be placed at a dry and ventilation area until it is completely dry and avoid exposure to direct sunlight.