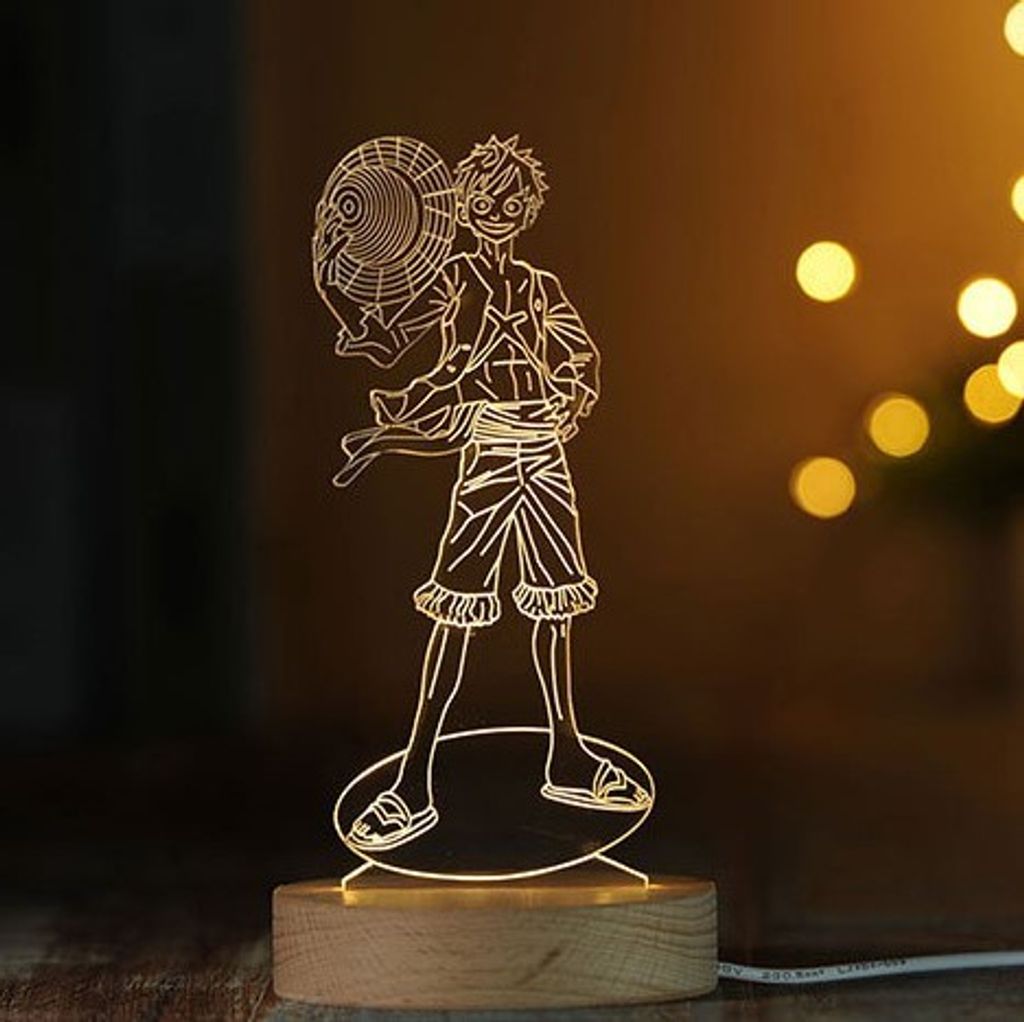 Monkey D. Luffy (One Piece) - Nursery Night Lamp
Wooden Base Nursery Night Lamp
Nursery Night Lamp are perfectly to be use during night or midnight breast feeding time or changing diaper time.
The decorative lamp also can be part of your baby room interior decoration to enhance the comfortable ambiance.
Type : Monkey D Luffy
Material : Acrylic and Beech Wooden Base (Round shape)
Lamp type : LED strips (warm white)
Port: USB charger port with ON/OFF button. (not included adapter) Can connect to power bank, computer, all USB charger adapter (110-240v).
Power : 1.6w (below 5W)
Voltage: 5V1A
Size : Width 10cm x Height 20cm
Life: 100000hours
Warranty: Products are only exchangeable if they have been defective and faulty within 10 days from date of purchase. ( We definitely will check and make sure it is functioning first before sending out.